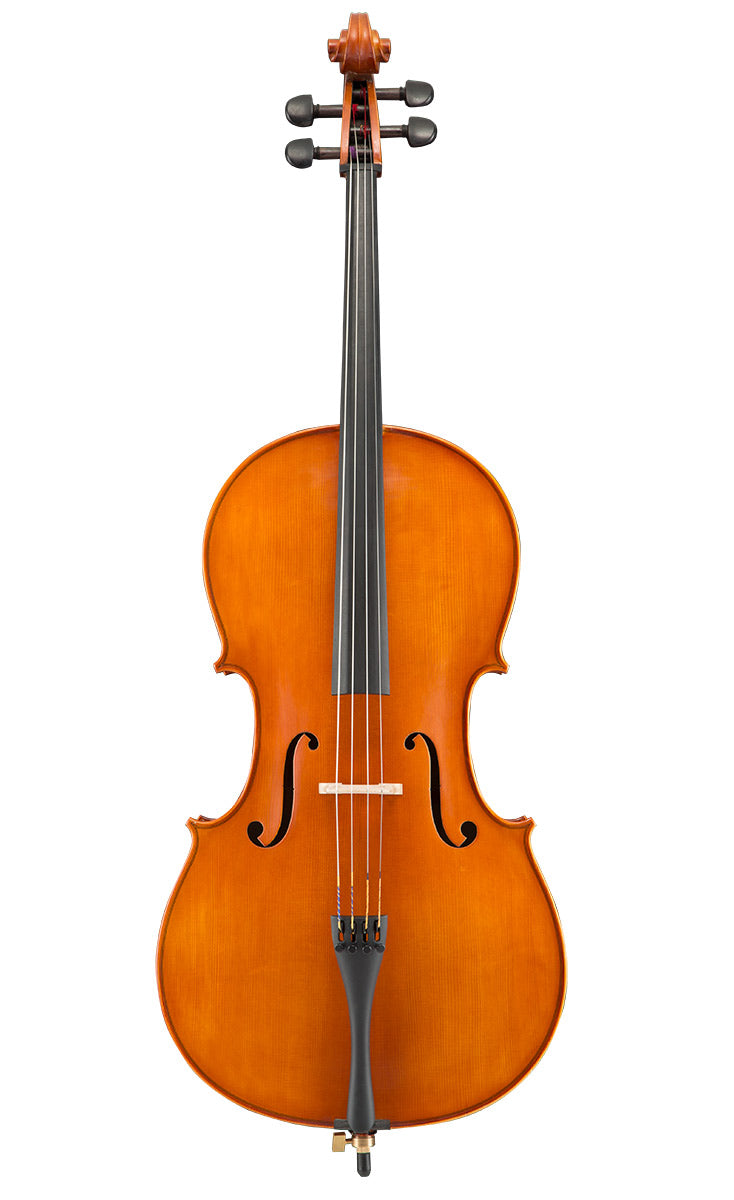 Samuel Eastman Model 95 Hybrid Cello Outfit 4/4
$ 1,588.00
Regular price
$ 1,984.00
This model has a fully carved hand-varnished spruce top which is slightly shaded, giving it an antique appearance.  The back and ribs are laminate maple.  This combination of high quality tonewood provides durability and does not sacrifice beauty or tone.  This cello is very playable and has a full, rich tone.  
The Despiau bridge, inlaid (front) purfling, ebony fittings, and composite tailpiece add to the beauty and craftsmanship of this instrument. 
The outfit comes complete with a padded bag which includes bow sleeve and music pocket as well as a Model 10 K. Holtz fiberglass bow. It is also available in fractional sizes, 1/8 through 3/4, by special order.  

Note: We do not ship cellos. 

---
Samuel Eastman Model 95 Hybrid Cello Outfit 4/4
$ 1,588.00
Regular price
$ 1,984.00