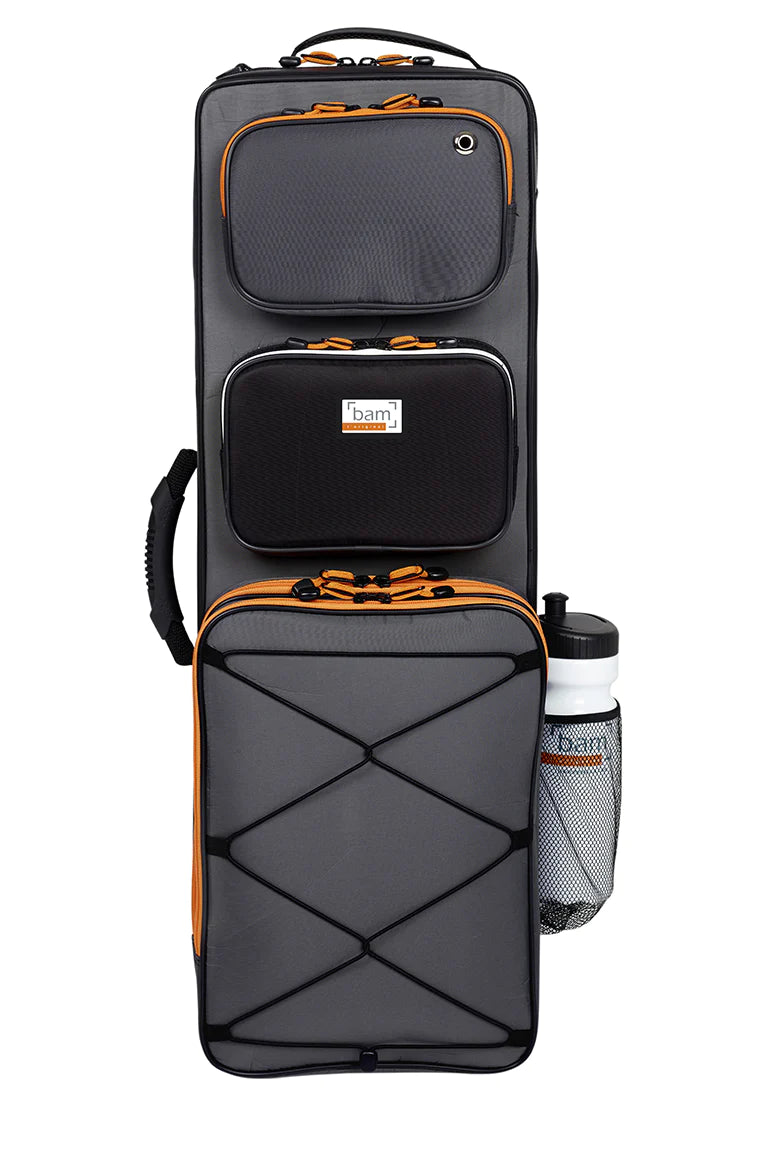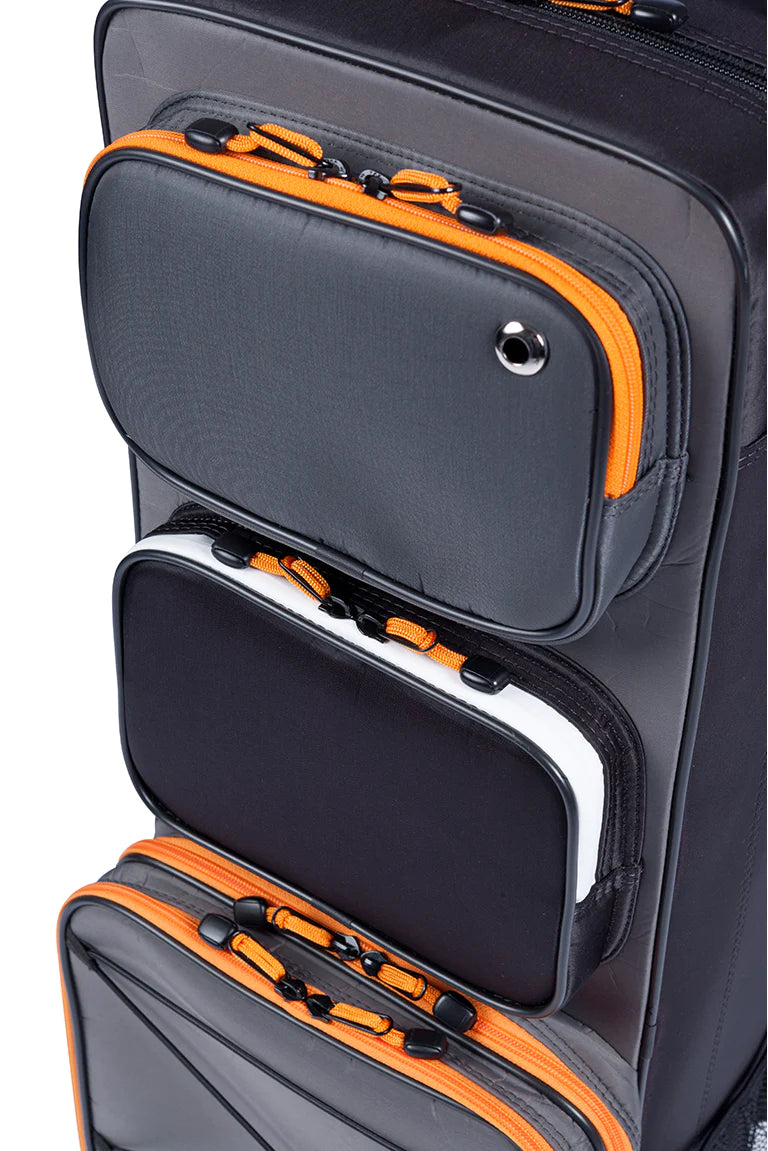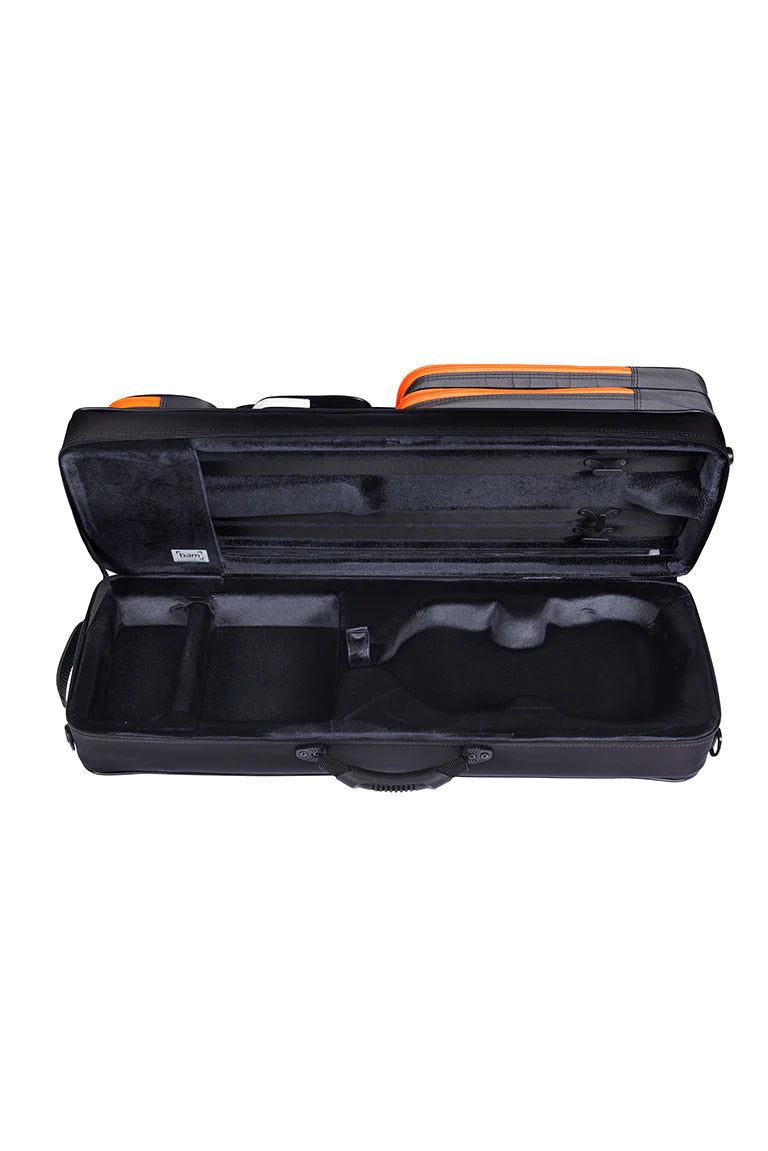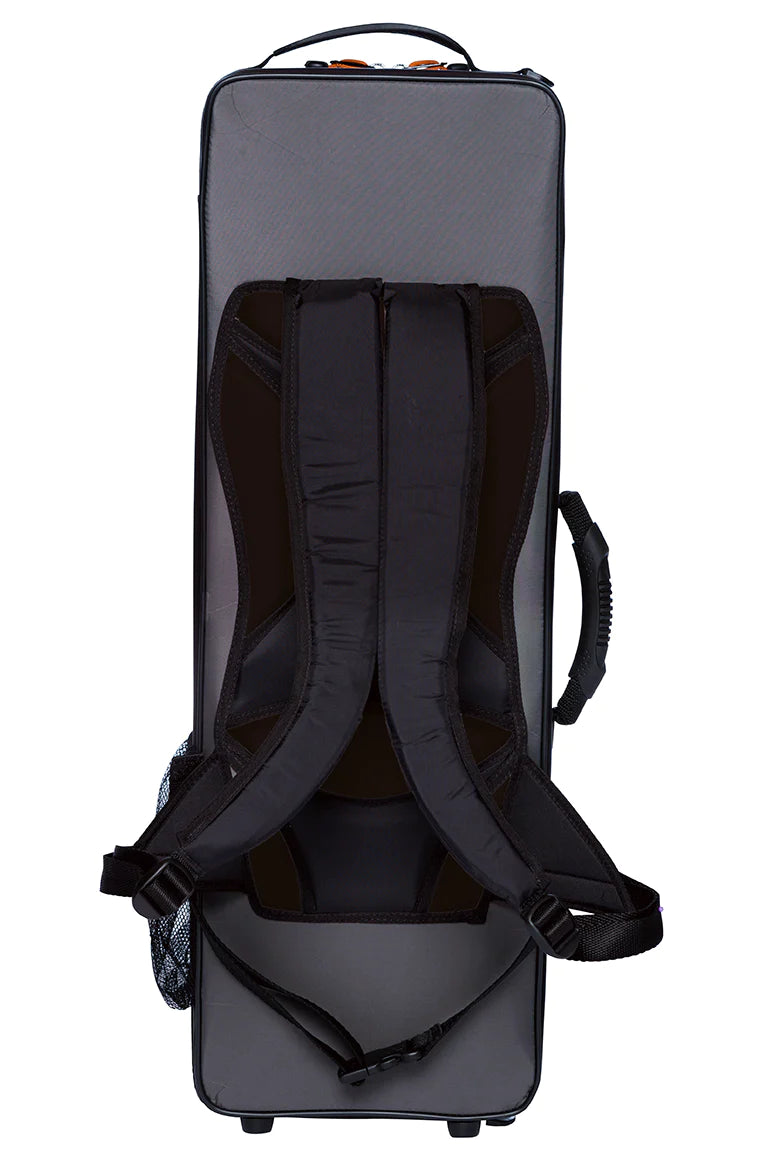 Bam Peak Performance Violin Case PEAK2002B
$ 430.00
Regular price
$ 510.00
 Top of the line case with everything you need for a full day. 
2 Accessories pockets, including one with ear plugs/power bank aperture: 23x15x4cm Subway Handle, Side Handle Integrated ergonomic cushion Orange Zippers, 2 Front Pockets 39x27x3cm each, Side net pouch, Front Elastic for easy storage.
Inside you'll find another accessory compartment, String tube, 4 bow holders. Instrument cradle made of injected high density polyurethane foam, protecting the instrument against temperature changes.  
Comes with a Bam water bottle, too!
 Full sized only.  
---
Bam Peak Performance Violin Case PEAK2002B
$ 430.00
Regular price
$ 510.00