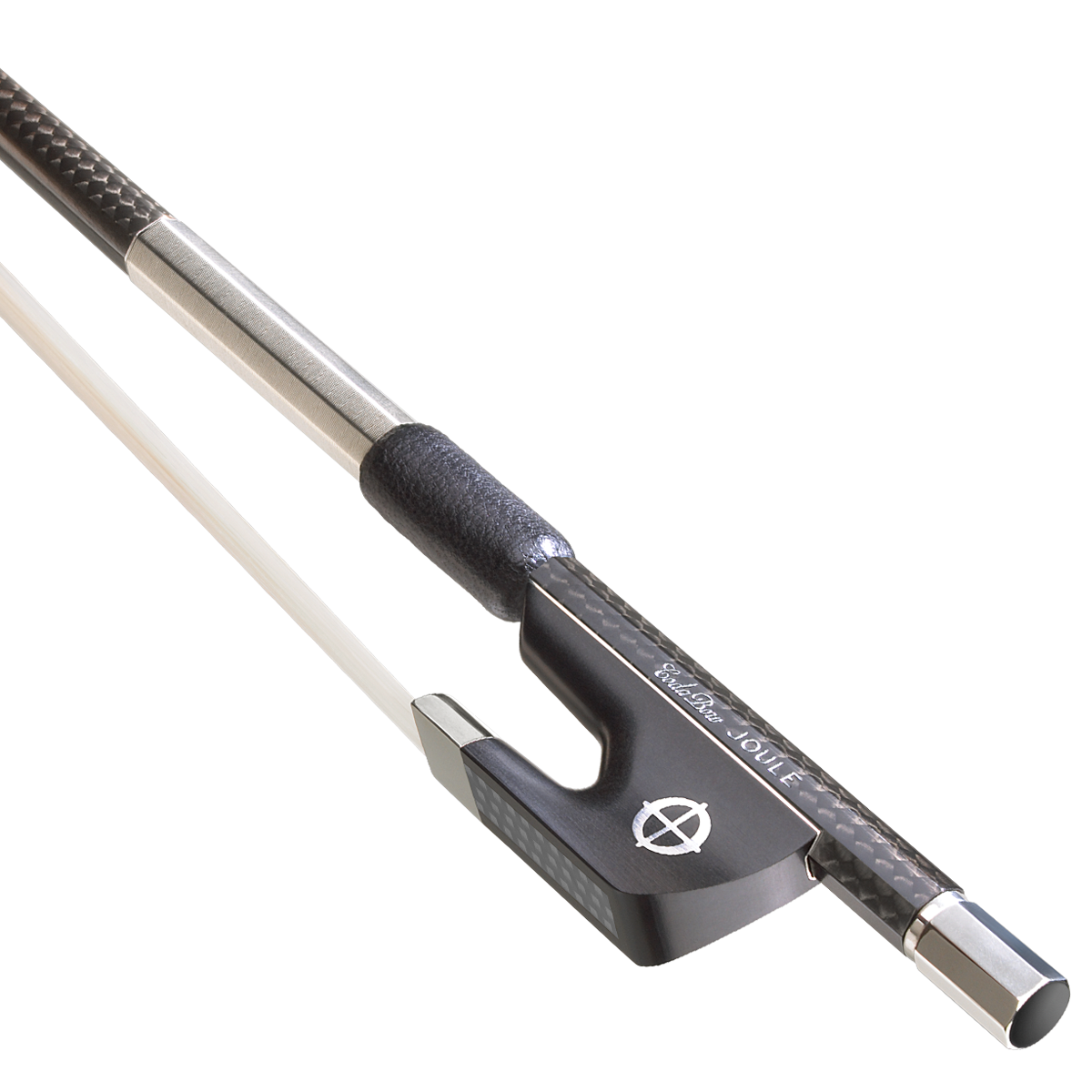 CodaBow Joule Violin Bow - 4/4
The CodaBow Joule Violin Bow was conceived by a team of of professional artists, master makers, and leading scientists to overcome the unique performance challenges presented by extended range (5+ strings) instruments. The Joule's breakthrough design is able to command power from the extended lower range while still finessing color and nuance from the upper range. To the delight of traditional artists, the Joule's empowering advantage is as compelling on 4-string acoustic instruments as it is on extended range instruments.
Players appreciate that the Joule enhances core sound on a broad array of instruments.The Joule's trademark Graphite Diamond Weave architecture extends precisely from button to tip. This naturally-elegant technology contributes to the highly-sought balance between strength and flexibility. The Joule's Acoustic Core, comprised of a medley of advanced fibers, imbues a natural sensitivity and organic characteristic to this powerful design. The innovative frog design increases effective hair length while preserving thumb position and dynamic balance. This breakthrough concept encourages more sound from the lower range while heightening string control.
---
CodaBow Joule Violin Bow - 4/4