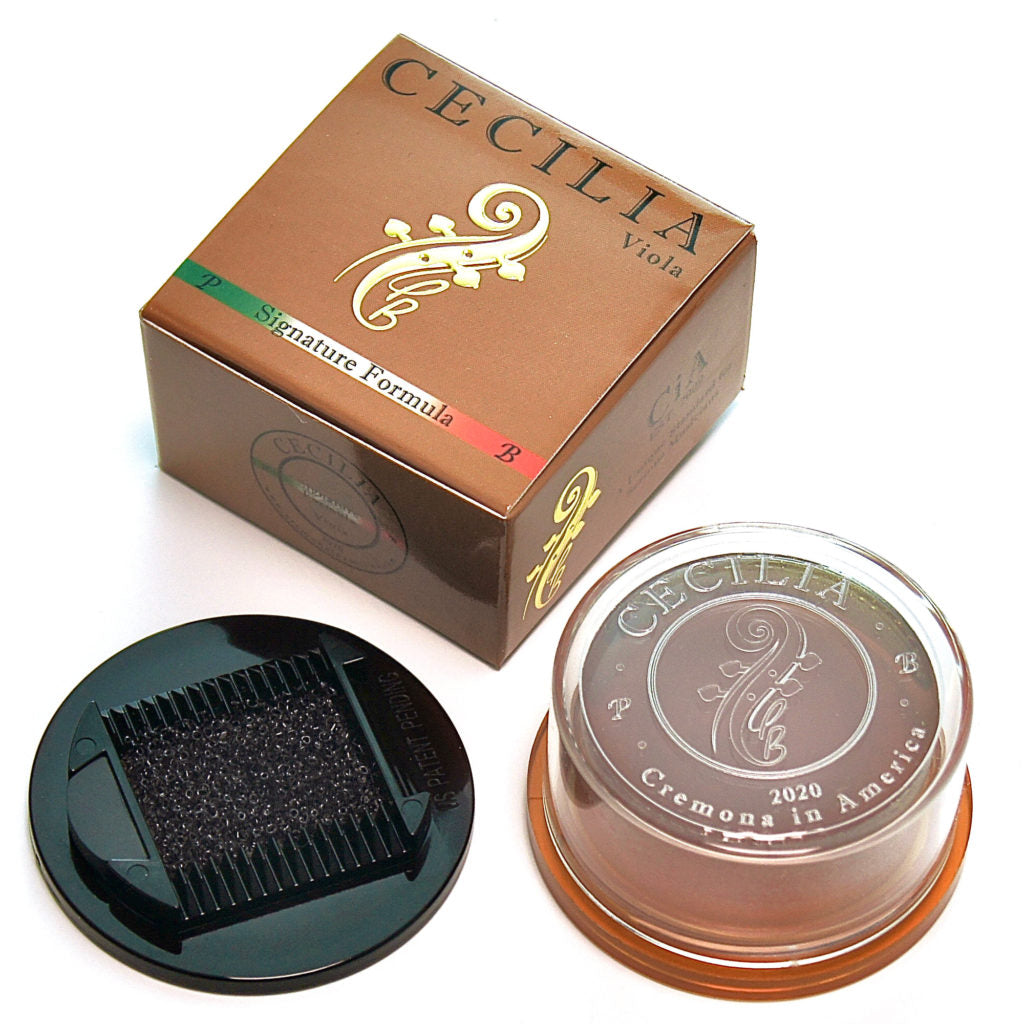 Cecilia Signature Viola Rosin
$ 45.00
Regular price
$ 54.00
Cecilia Signature Rosin for Violin, formerly known as ANDREA, is a premier rosin used by the most discerning musicians.  This formula easily helps the bow create rich, pure, full tones without any scratch or bite.
Includes rosin spreader to help distribute the rosin more evenly and effectively.  
Our customers have commented on how this rosin was truly remarkable and improved their tone, one even stated it was 'life changing'.  
---
Cecilia Signature Viola Rosin
$ 45.00
Regular price
$ 54.00