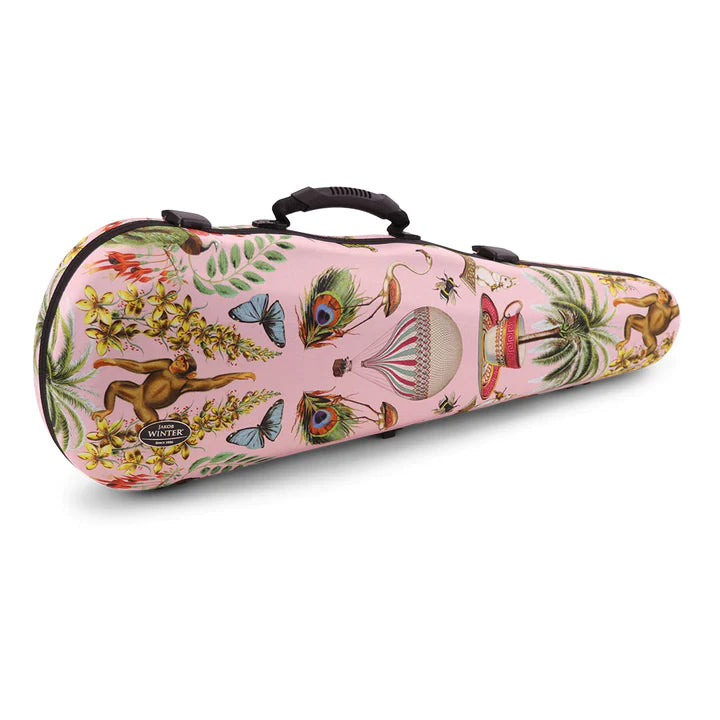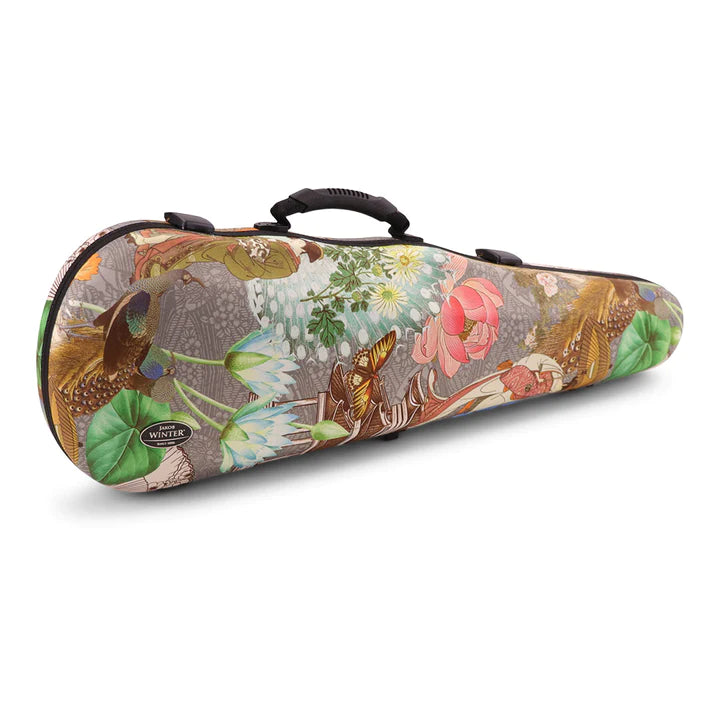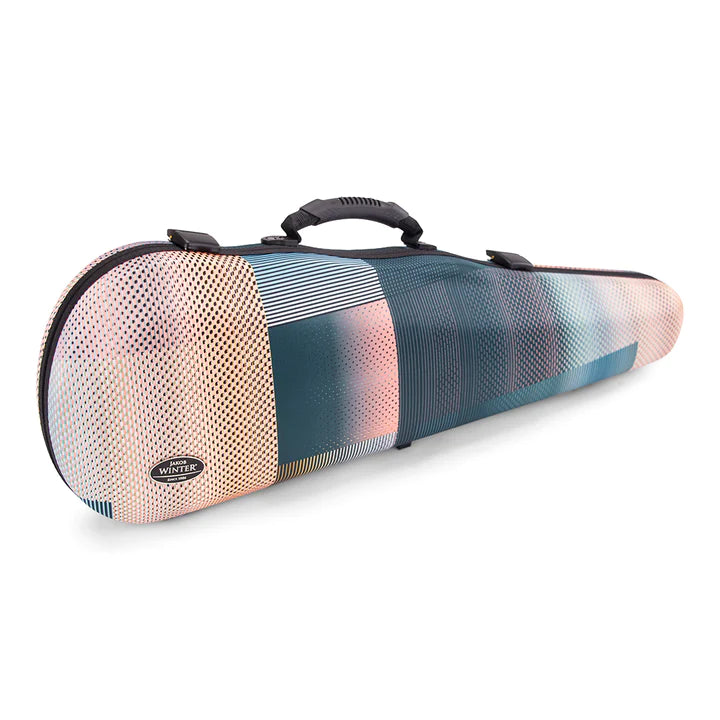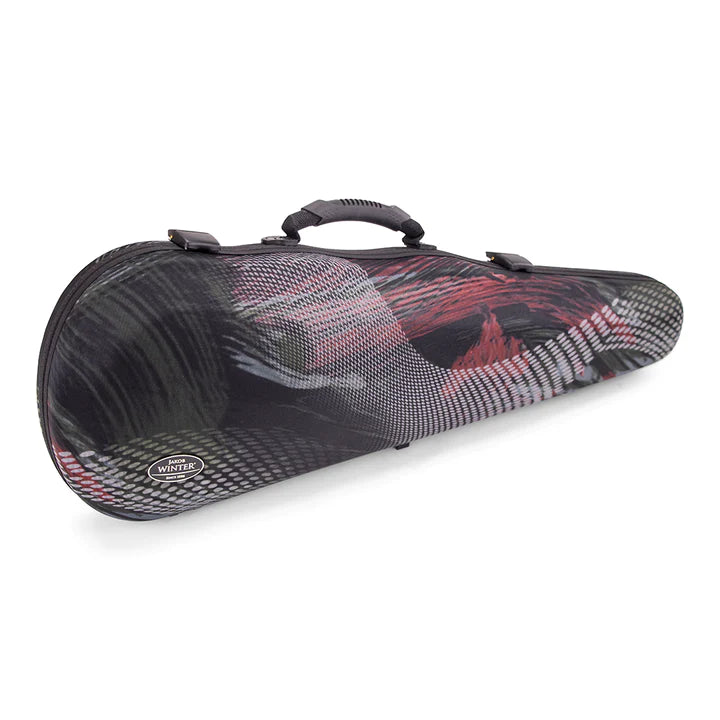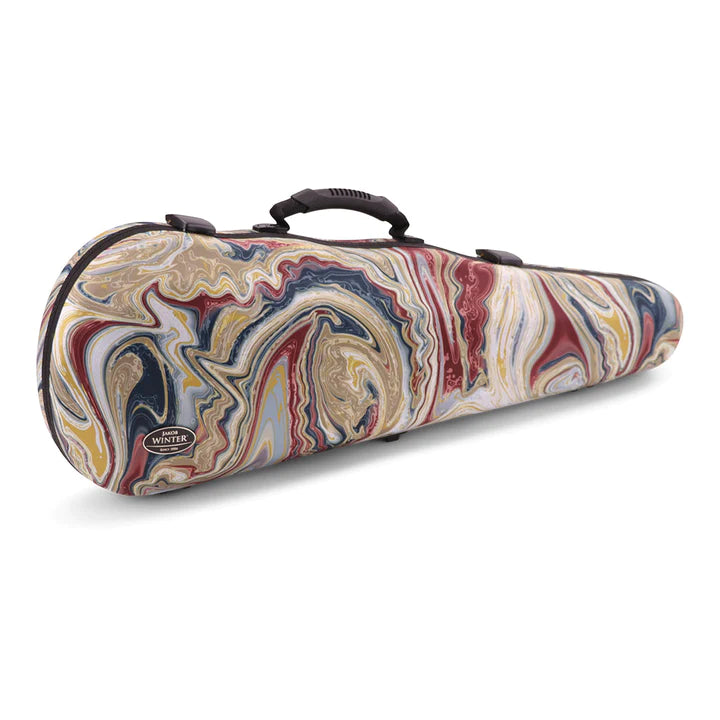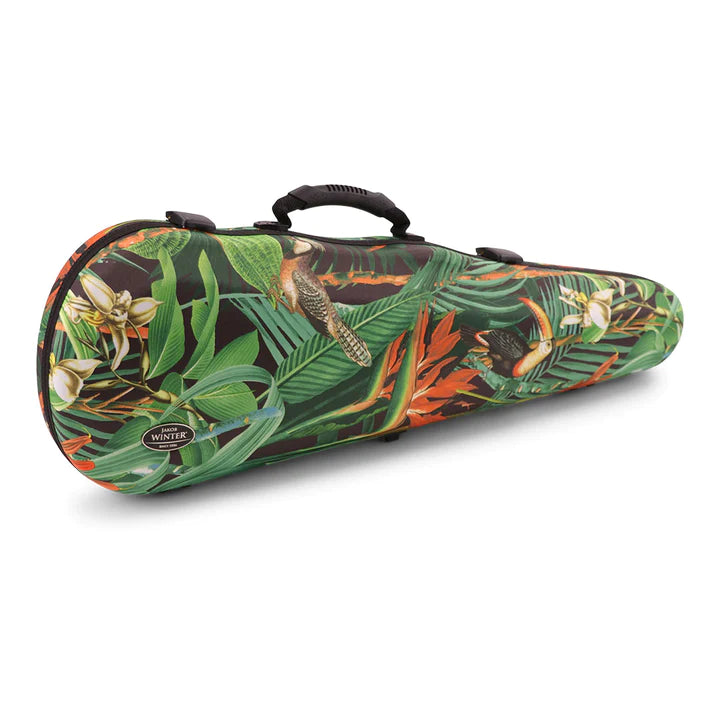 Jakob Winter Greenline Shaped Violin Case - Artist Edition
At 3.2 lbs and made from all natural renewable fibers, the Jakob Winter case is lightweight, eco-friendly and very stylish.  The lining, the case and the coating materials are compressed in a single step, no toxic glues or adhesives are used.  Plant materials, and bio-plastics are compression molded to create a very sturdy shell.  
This "Artist Edition" comes in seven models: Alice, Pop, Vibe, Jungle, Marble, Osaka, and Pink Alice.  Made in Germany.
Water repellent, weather resistant exterior
100% cotton velvet interior, suspension system to protect your instrument. 
2 Hill-style bow holders
Backpack straps
Exterior is fabric and pattern will vary from case to case. 
---
Jakob Winter Greenline Shaped Violin Case - Artist Edition