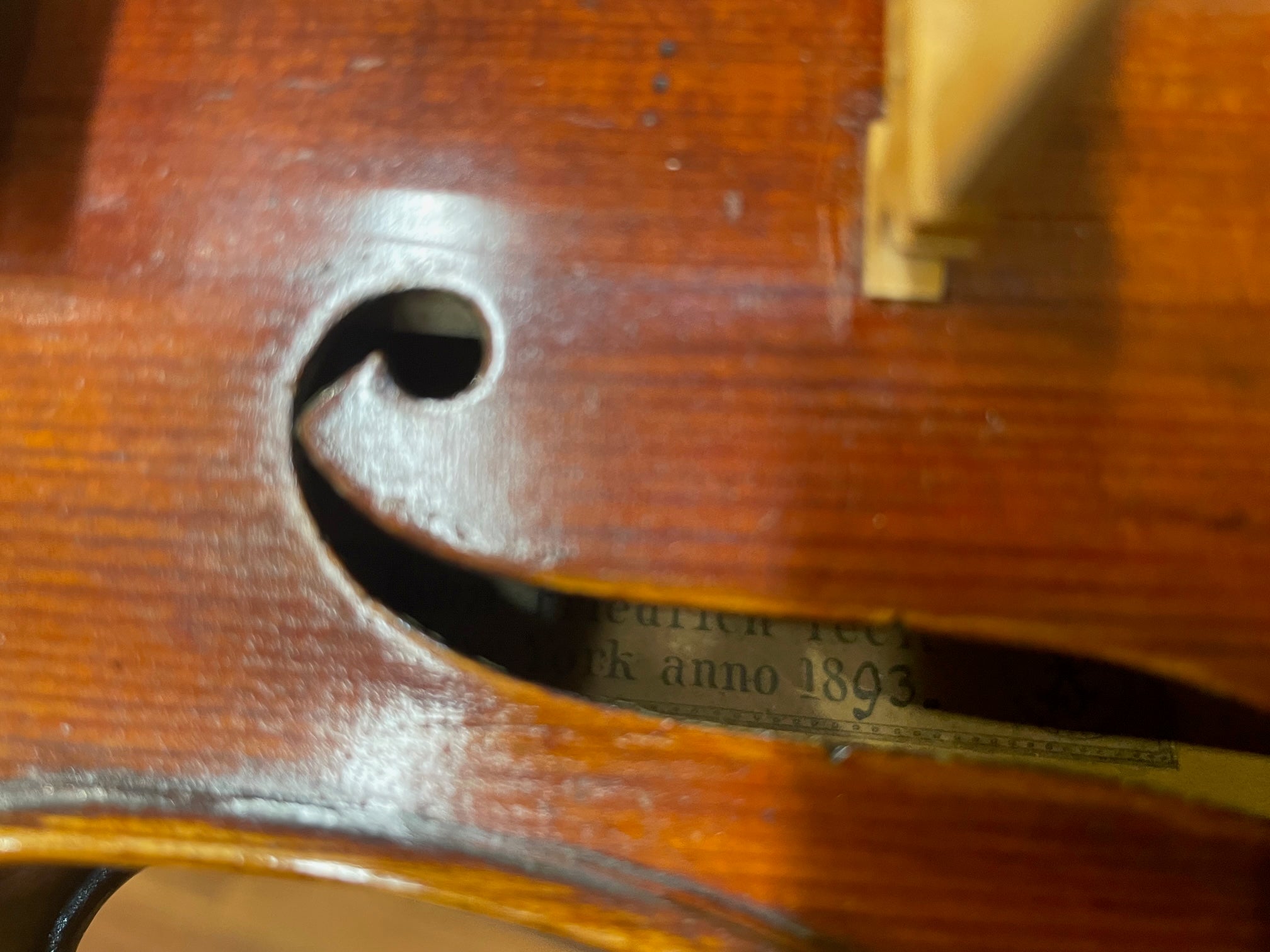 John Friedrich violin 1893
John Friedrich was born in Germany in 1858.  He studied violin making under Oswald Mockel and later emigrated to the United States where he set up his shop in New York City. His brother joined him a few years later and they ran a shop, "Friedrich, John & Bro" on Fifth Avenue, where they made violins, violas, bows and cellos.   

These instruments are highly prized, as Friedrich won the highest award at the Chicago World's Fair in 1893, the same year this instrument was made!  He was also awarded the highest award at the St. Louis World's Exposition in 1904.  
Mr. Friedrich produced approximately 300 instruments, some in Germany and some in New York.  This one has the original label and was made in New York City.  He became an expert in the identification and valuation of rare instruments. After retiring in 1935, Mr. Friedrich moved to Peekskill, NY, where he ran a smaller workshop from his home.  He passed away in 1943, survived by his wife and one daughter.
This instrument is an example of John Friedrich's finest work.  It's very a very special, rare antique that has been meticulously set up in our shop and tonally adjusted to optimize it's sound. 
---
John Friedrich violin 1893