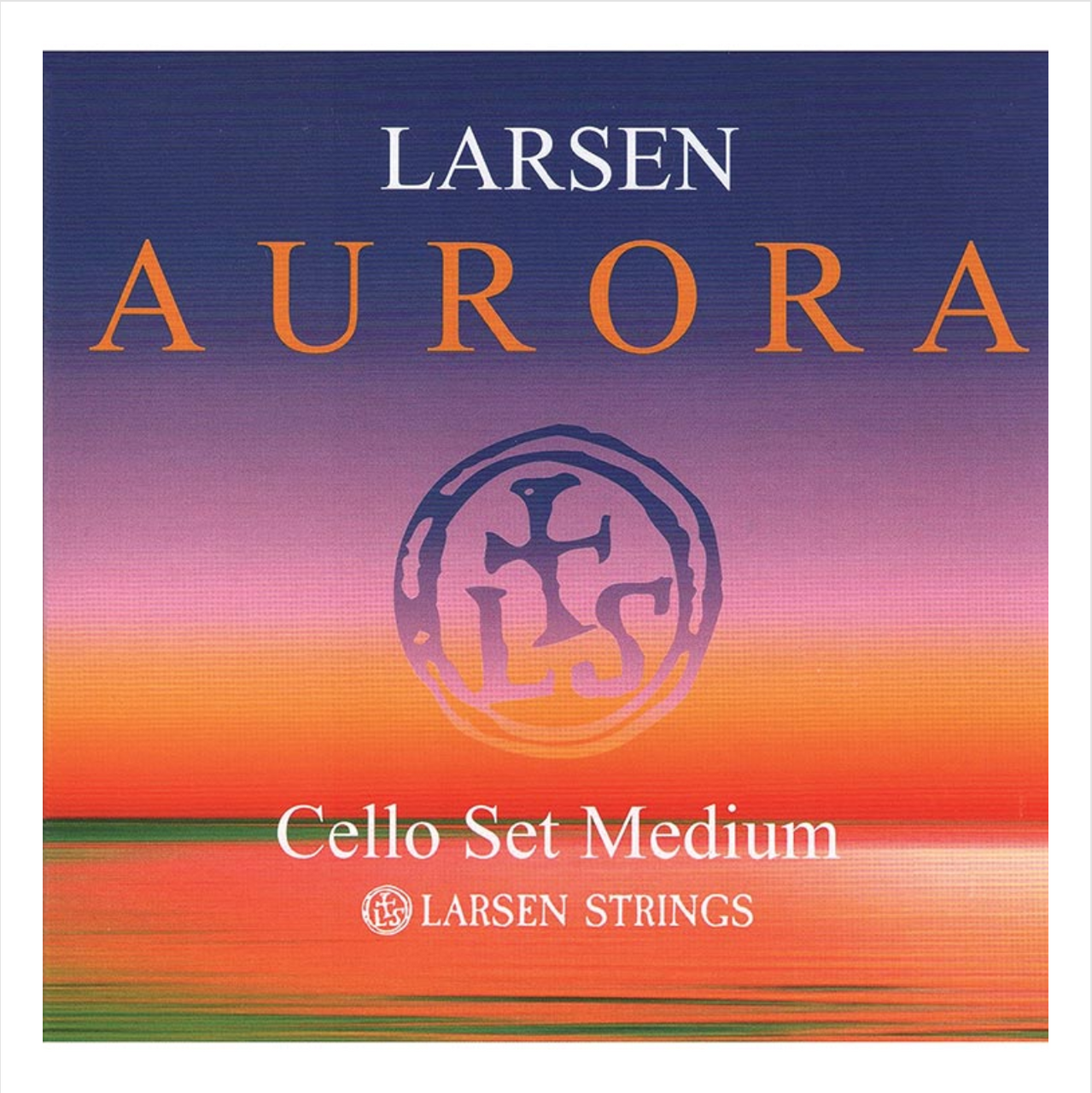 Larsen Aurora Cello Strings
Aurora Strings for cello, a cost-effective set that will provide smooth, brilliant sound without metallic overtones.  High-quality Larsen name, seal of quality and consistency,  Auroras will give you great value without compromise.

Solid steel core
A&D - Wound with corrosion resistant alloy.
G - Wound with nickel
C - made with tungsten.
4/4 - Medium Tension 
Fractional Sizes, Medium Tension
---
Larsen Aurora Cello Strings