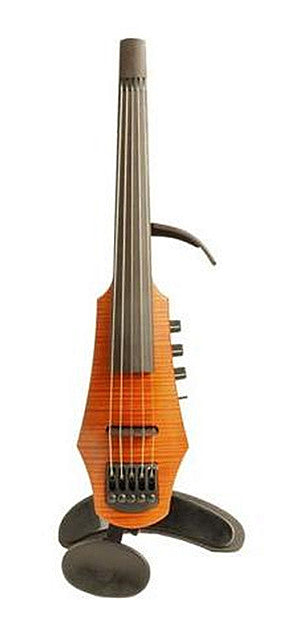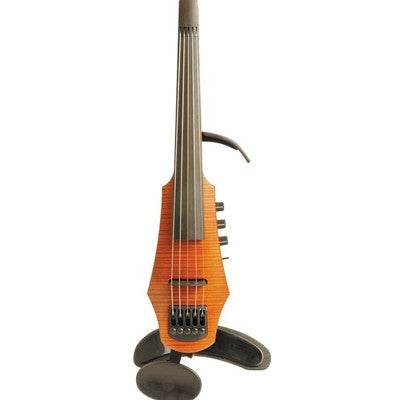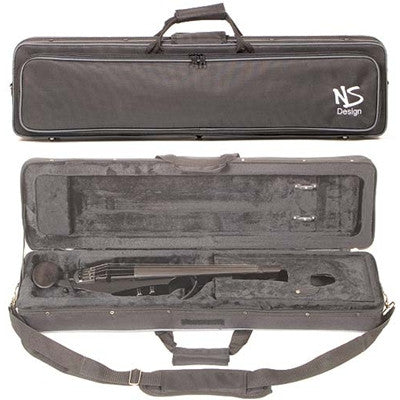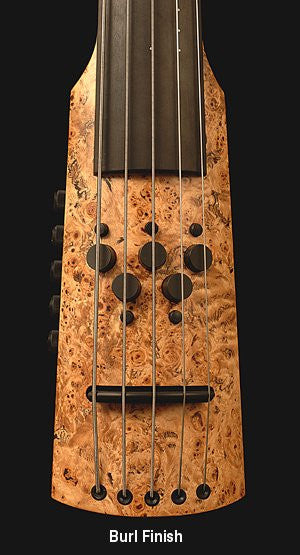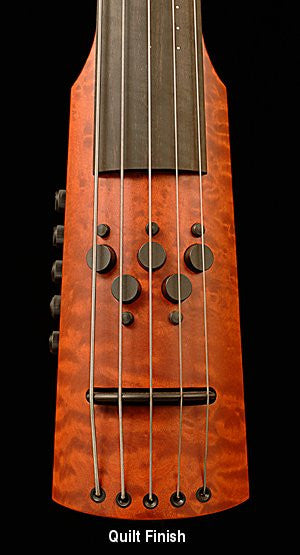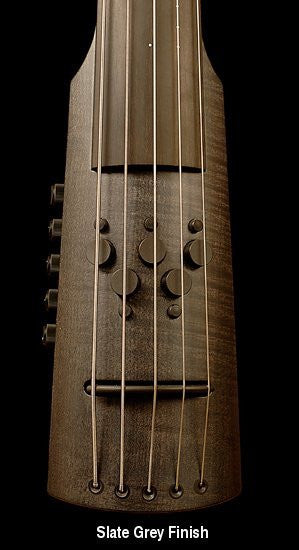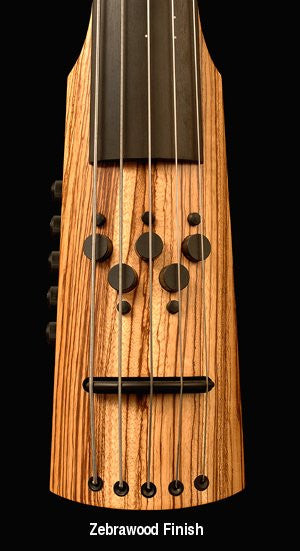 NS Design CR Series Electric Violin - 4/5 String
$ 2,649.00
Regular price
$ 3,480.00
NS Design's CR Series violin, available in both 4 and 5 string models, is becoming the preeminent electric violin on the market today. Designed by Ned Steinberger, the CR 4/5 has a remarkable tonal range due to its innovative Polar pickup system, which is able to selectively capture the string vibration favored for both bow and pizzicato technique with stunning brilliance and sensitivity. The violinist who prefers the elegant tone of a fine acoustic will not be disappointed, and for those who wish to explore new sonic territory, the sky is the limit.

The solid-body NS Violin incorporates the familiar performance features of an acoustic instrument, including a removable body segment to provide the left-hand reference position of a traditional instrument. Traditional string spacing and scale length facilitate the transition from the acoustic instrument to the world of the electric violin. Direct amplification and recording capabilities allow the violinist to experience the vast range of electronic and amplified performance opportunities, yet continue to savor the essence and timeless magic of the violin.
The CR Series is available in the standard Original Finish, or a variety of Custom Exotic Wood Tops including Zebrawood, Poplar Burl, or Quilted Maple. A Slate Grey premium finish is also available.
Please be sure to select between CR4/CR5 four or five string models, your desired finish, and chin rest style. Also note that all premium finishes are special orders direct from the manufacturer and will take more time to fulfill. Adjust your shipping options accordingly.
The CR-4 and CR-5 come with a protective carrying case.
Click Here To Download The NS Design CR Series Catalogue For More Information.
---
NS Design CR Series Electric Violin - 4/5 String
$ 2,649.00
Regular price
$ 3,480.00